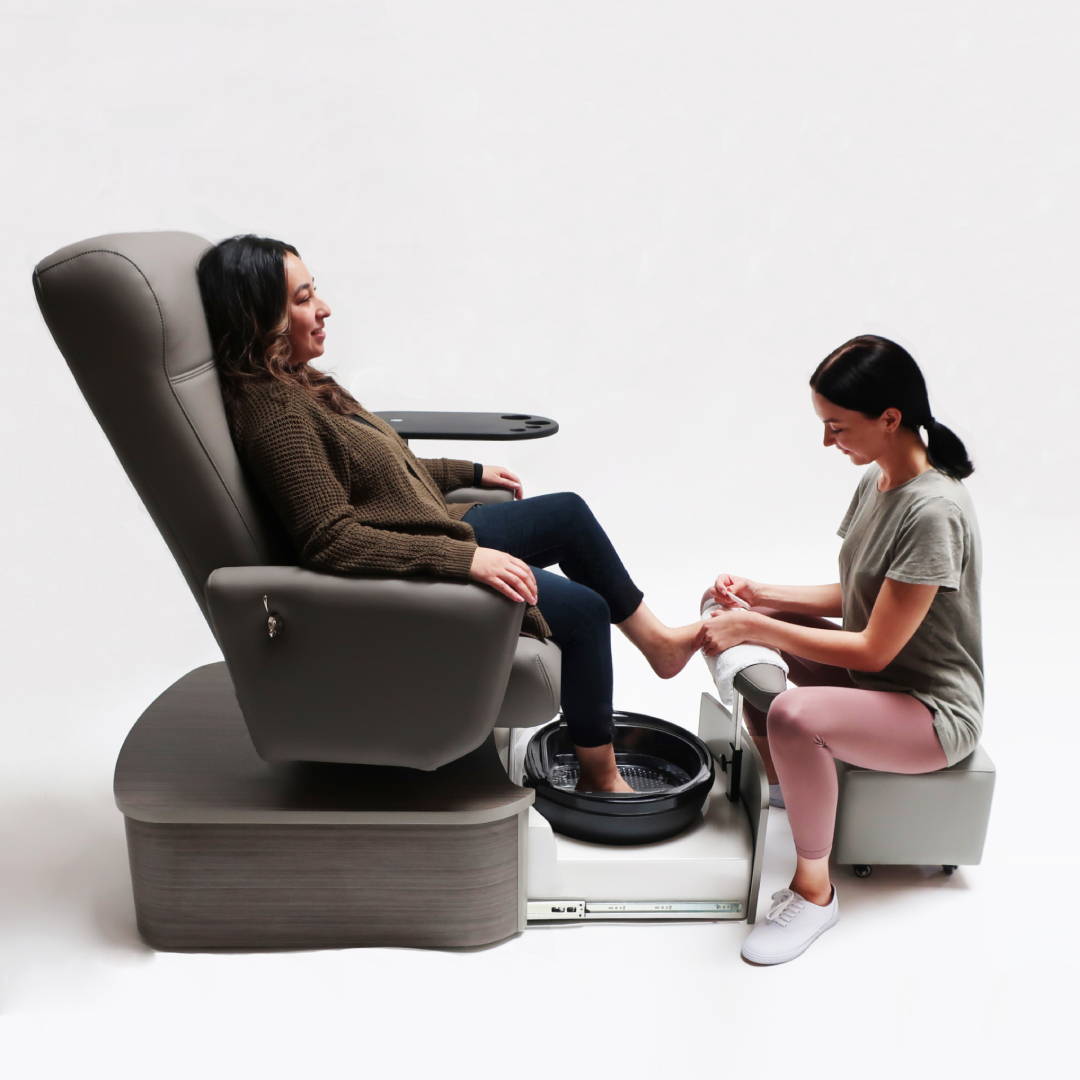 Belava™ has just launched a new product called the Shorty Pedicure Tech Stool, a new addition to Belava's ergonomic stool collection designed for the nail artist. The Shorty is a low-grounded stool, making it easy for you to be at just the right height to perform perfect pedicures without having to bend uncomfortably.
The Shorty features a padded seat cushion made of high-density foam and high-quality vinyl to keep you comfortable through every pedicure session. The Shorty base is wheeled for free easy movement without having to get up during and in between sessions. The Shorty Stool is cute, compact, and is perfect for anywhere else you want comfort in a low seated position!
Available in eight colors to match your ambiance.